Warning
: preg_match() [
function.preg-match
]: Compilation failed: invalid range in character class at offset 4 in
/var/www/lowcarblivsstil.dk/public_html/wp-content/plugins/pinterest-pin-it-button/includes/simple_html_dom.php
on line
1364
Warning
: preg_match() [
function.preg-match
]: Compilation failed: invalid range in character class at offset 4 in
/var/www/lowcarblivsstil.dk/public_html/wp-content/plugins/pinterest-pin-it-button/includes/simple_html_dom.php
on line
1364
Warning
: preg_match() [
function.preg-match
]: Compilation failed: invalid range in character class at offset 4 in
/var/www/lowcarblivsstil.dk/public_html/wp-content/plugins/pinterest-pin-it-button/includes/simple_html_dom.php
on line
1364
Warning
: preg_match() [
function.preg-match
]: Compilation failed: invalid range in character class at offset 4 in
/var/www/lowcarblivsstil.dk/public_html/wp-content/plugins/pinterest-pin-it-button/includes/simple_html_dom.php
on line
1364
Warning
: preg_match() [
function.preg-match
]: Compilation failed: invalid range in character class at offset 4 in
/var/www/lowcarblivsstil.dk/public_html/wp-content/plugins/pinterest-pin-it-button/includes/simple_html_dom.php
on line
1364
Warning
: preg_match() [
function.preg-match
]: Compilation failed: invalid range in character class at offset 4 in
/var/www/lowcarblivsstil.dk/public_html/wp-content/plugins/pinterest-pin-it-button/includes/simple_html_dom.php
on line
1364
Warning
: preg_match_all() [
function.preg-match-all
]: Compilation failed: invalid range in character class at offset 4 in
/var/www/lowcarblivsstil.dk/public_html/wp-content/plugins/pinterest-pin-it-button/includes/simple_html_dom.php
on line
684
Warning
: Invalid argument supplied for foreach() in
/var/www/lowcarblivsstil.dk/public_html/wp-content/plugins/pinterest-pin-it-button/includes/simple_html_dom.php
on line
691
Warning
: preg_match_all() [
function.preg-match-all
]: Compilation failed: invalid range in character class at offset 4 in
/var/www/lowcarblivsstil.dk/public_html/wp-content/plugins/pinterest-pin-it-button/includes/simple_html_dom.php
on line
684
Warning
: Invalid argument supplied for foreach() in
/var/www/lowcarblivsstil.dk/public_html/wp-content/plugins/pinterest-pin-it-button/includes/simple_html_dom.php
on line
691
Warning
: preg_match() [
function.preg-match
]: Compilation failed: invalid range in character class at offset 4 in
/var/www/lowcarblivsstil.dk/public_html/wp-content/plugins/pinterest-pin-it-button/includes/simple_html_dom.php
on line
1364
Warning
: preg_match() [
function.preg-match
]: Compilation failed: invalid range in character class at offset 4 in
/var/www/lowcarblivsstil.dk/public_html/wp-content/plugins/pinterest-pin-it-button/includes/simple_html_dom.php
on line
1364
Warning
: preg_match() [
function.preg-match
]: Compilation failed: invalid range in character class at offset 4 in
/var/www/lowcarblivsstil.dk/public_html/wp-content/plugins/pinterest-pin-it-button/includes/simple_html_dom.php
on line
1364
Warning
: preg_match() [
function.preg-match
]: Compilation failed: invalid range in character class at offset 4 in
/var/www/lowcarblivsstil.dk/public_html/wp-content/plugins/pinterest-pin-it-button/includes/simple_html_dom.php
on line
1364
Warning
: preg_match() [
function.preg-match
]: Compilation failed: invalid range in character class at offset 4 in
/var/www/lowcarblivsstil.dk/public_html/wp-content/plugins/pinterest-pin-it-button/includes/simple_html_dom.php
on line
1364
Warning
: preg_match() [
function.preg-match
]: Compilation failed: invalid range in character class at offset 4 in
/var/www/lowcarblivsstil.dk/public_html/wp-content/plugins/pinterest-pin-it-button/includes/simple_html_dom.php
on line
1364
Warning
: preg_match_all() [
function.preg-match-all
]: Compilation failed: invalid range in character class at offset 4 in
/var/www/lowcarblivsstil.dk/public_html/wp-content/plugins/pinterest-pin-it-button/includes/simple_html_dom.php
on line
684
Warning
: Invalid argument supplied for foreach() in
/var/www/lowcarblivsstil.dk/public_html/wp-content/plugins/pinterest-pin-it-button/includes/simple_html_dom.php
on line
691
Warning
: preg_match_all() [
function.preg-match-all
]: Compilation failed: invalid range in character class at offset 4 in
/var/www/lowcarblivsstil.dk/public_html/wp-content/plugins/pinterest-pin-it-button/includes/simple_html_dom.php
on line
684
Warning
: Invalid argument supplied for foreach() in
/var/www/lowcarblivsstil.dk/public_html/wp-content/plugins/pinterest-pin-it-button/includes/simple_html_dom.php
on line
691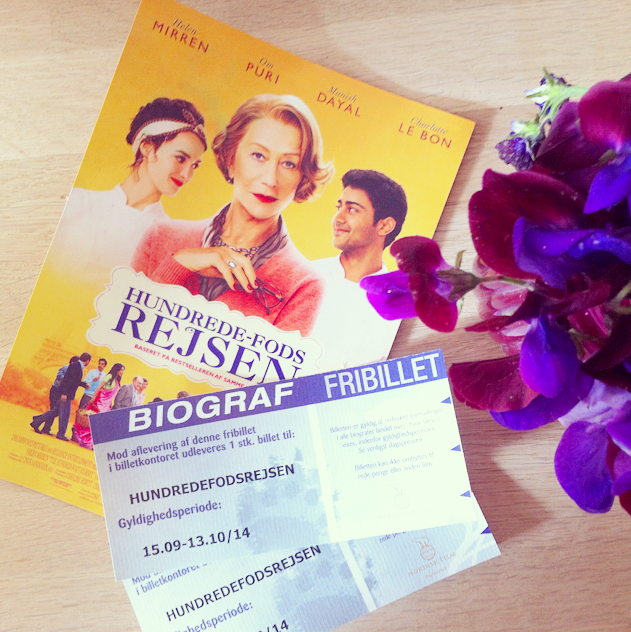 Bloggermediet har ændret sig en del de sidste par år, og medieplatforme som Instagram har vundet en del af territoriet. Og jeg forstår det godt. Det er virkelig nemt og man er i øjenhøjde med sine følgere og kan lade sig inspirere på kryds og tværs. Men der skal ikke herske nogen tvivl: det er bloggen her, der er min baby. ;)
Min blog er min blog. Det er mine ord og min tid der ligger bag hvert et indlæg.
Da jeg startede med at blogge, gjorde jeg det for min egen skyld. Jeg synes det var sjovt og spændende, og det gav mig mulighed for at dele tanker med ligesindede om min nye passion: LCHF.
Men det er nu sjovest at blogge, når der er nogen der læser med. Det må jeg vist være ærlig at indrømme. ;) Derfor vil jeg gerne fortælle jer læsere, hvor meget man (jeg) værdsætter jer. Det lyder måske fjollet, men for en ganske lille nonprofit blog som min, så fungerer deres jeres kommentarer, input, mails og likes som en slags 'valuta' for mit arbejde. Det betyder at der er nogen der læser, hvad jeg skriver og kan bruge det i deres hverdag. Så tak for jer. :)
Da Nordisk Film kontaktede mig angående en giveaway her på bloggen, var jeg ikke i tvivl om, at jeg gerne ville vise mine søde aktive læsere min taknemmelighed, fordi I tager jer tid til at kigge forbi bloggen og smider en kommentar. Derfor er denne giveaway skruet noget anderledes sammen end sædvanligt. Der er nemlig ingen, der har smidt et lod i en pulje eller noget. I stedet har jeg trukket lod (random.org) imellem de seneste 100 kommentarer, jeg har fået på bloggen.
Vinderen blev kommentaren, der lyder således:

Så søde Heidi: du har hermed vundet to billetter til filmen Hundrede-fods rejsen. Send mig din adresse på: lowcarblivsstil@gmail.com, og så ryger der et par billetter i din retning. :)
Jeg glæder mig selv super meget til at se filmen. Som inkarneret filmnørd, så bliver jeg jo henrykt når jeg ser, at det er Lasse Hallström der står bag filmen. :)
Hvis du skulle have lyst til at vinde et par billetter til filmen, så vil jeg råde dig til at slå en smut forbi Den Omvendte Verden eller Fedtkanten, der begge har en giveaway til filmen Hundrede-fods rejsen kørende. :)
I mellemtiden kan I jo nyde traileren til filmen her:
NB: Billetterne er venligst sponseret af Nordisk Film.