Warning
: preg_match() [
function.preg-match
]: Compilation failed: invalid range in character class at offset 4 in
/var/www/lowcarblivsstil.dk/public_html/wp-content/plugins/pinterest-pin-it-button/includes/simple_html_dom.php
on line
1364
Warning
: preg_match() [
function.preg-match
]: Compilation failed: invalid range in character class at offset 4 in
/var/www/lowcarblivsstil.dk/public_html/wp-content/plugins/pinterest-pin-it-button/includes/simple_html_dom.php
on line
1364
Warning
: preg_match() [
function.preg-match
]: Compilation failed: invalid range in character class at offset 4 in
/var/www/lowcarblivsstil.dk/public_html/wp-content/plugins/pinterest-pin-it-button/includes/simple_html_dom.php
on line
1364
Warning
: preg_match() [
function.preg-match
]: Compilation failed: invalid range in character class at offset 4 in
/var/www/lowcarblivsstil.dk/public_html/wp-content/plugins/pinterest-pin-it-button/includes/simple_html_dom.php
on line
1364
Warning
: preg_match() [
function.preg-match
]: Compilation failed: invalid range in character class at offset 4 in
/var/www/lowcarblivsstil.dk/public_html/wp-content/plugins/pinterest-pin-it-button/includes/simple_html_dom.php
on line
1364
Warning
: preg_match() [
function.preg-match
]: Compilation failed: invalid range in character class at offset 4 in
/var/www/lowcarblivsstil.dk/public_html/wp-content/plugins/pinterest-pin-it-button/includes/simple_html_dom.php
on line
1364
Warning
: preg_match() [
function.preg-match
]: Compilation failed: invalid range in character class at offset 4 in
/var/www/lowcarblivsstil.dk/public_html/wp-content/plugins/pinterest-pin-it-button/includes/simple_html_dom.php
on line
1364
Warning
: preg_match() [
function.preg-match
]: Compilation failed: invalid range in character class at offset 4 in
/var/www/lowcarblivsstil.dk/public_html/wp-content/plugins/pinterest-pin-it-button/includes/simple_html_dom.php
on line
1364
Warning
: preg_match() [
function.preg-match
]: Compilation failed: invalid range in character class at offset 4 in
/var/www/lowcarblivsstil.dk/public_html/wp-content/plugins/pinterest-pin-it-button/includes/simple_html_dom.php
on line
1364
Warning
: preg_match() [
function.preg-match
]: Compilation failed: invalid range in character class at offset 4 in
/var/www/lowcarblivsstil.dk/public_html/wp-content/plugins/pinterest-pin-it-button/includes/simple_html_dom.php
on line
1364
Warning
: preg_match_all() [
function.preg-match-all
]: Compilation failed: invalid range in character class at offset 4 in
/var/www/lowcarblivsstil.dk/public_html/wp-content/plugins/pinterest-pin-it-button/includes/simple_html_dom.php
on line
684
Warning
: Invalid argument supplied for foreach() in
/var/www/lowcarblivsstil.dk/public_html/wp-content/plugins/pinterest-pin-it-button/includes/simple_html_dom.php
on line
691
Warning
: preg_match_all() [
function.preg-match-all
]: Compilation failed: invalid range in character class at offset 4 in
/var/www/lowcarblivsstil.dk/public_html/wp-content/plugins/pinterest-pin-it-button/includes/simple_html_dom.php
on line
684
Warning
: Invalid argument supplied for foreach() in
/var/www/lowcarblivsstil.dk/public_html/wp-content/plugins/pinterest-pin-it-button/includes/simple_html_dom.php
on line
691
Warning
: preg_match() [
function.preg-match
]: Compilation failed: invalid range in character class at offset 4 in
/var/www/lowcarblivsstil.dk/public_html/wp-content/plugins/pinterest-pin-it-button/includes/simple_html_dom.php
on line
1364
Warning
: preg_match() [
function.preg-match
]: Compilation failed: invalid range in character class at offset 4 in
/var/www/lowcarblivsstil.dk/public_html/wp-content/plugins/pinterest-pin-it-button/includes/simple_html_dom.php
on line
1364
Warning
: preg_match() [
function.preg-match
]: Compilation failed: invalid range in character class at offset 4 in
/var/www/lowcarblivsstil.dk/public_html/wp-content/plugins/pinterest-pin-it-button/includes/simple_html_dom.php
on line
1364
Warning
: preg_match() [
function.preg-match
]: Compilation failed: invalid range in character class at offset 4 in
/var/www/lowcarblivsstil.dk/public_html/wp-content/plugins/pinterest-pin-it-button/includes/simple_html_dom.php
on line
1364
Warning
: preg_match() [
function.preg-match
]: Compilation failed: invalid range in character class at offset 4 in
/var/www/lowcarblivsstil.dk/public_html/wp-content/plugins/pinterest-pin-it-button/includes/simple_html_dom.php
on line
1364
Warning
: preg_match() [
function.preg-match
]: Compilation failed: invalid range in character class at offset 4 in
/var/www/lowcarblivsstil.dk/public_html/wp-content/plugins/pinterest-pin-it-button/includes/simple_html_dom.php
on line
1364
Warning
: preg_match() [
function.preg-match
]: Compilation failed: invalid range in character class at offset 4 in
/var/www/lowcarblivsstil.dk/public_html/wp-content/plugins/pinterest-pin-it-button/includes/simple_html_dom.php
on line
1364
Warning
: preg_match() [
function.preg-match
]: Compilation failed: invalid range in character class at offset 4 in
/var/www/lowcarblivsstil.dk/public_html/wp-content/plugins/pinterest-pin-it-button/includes/simple_html_dom.php
on line
1364
Warning
: preg_match() [
function.preg-match
]: Compilation failed: invalid range in character class at offset 4 in
/var/www/lowcarblivsstil.dk/public_html/wp-content/plugins/pinterest-pin-it-button/includes/simple_html_dom.php
on line
1364
Warning
: preg_match() [
function.preg-match
]: Compilation failed: invalid range in character class at offset 4 in
/var/www/lowcarblivsstil.dk/public_html/wp-content/plugins/pinterest-pin-it-button/includes/simple_html_dom.php
on line
1364
Warning
: preg_match_all() [
function.preg-match-all
]: Compilation failed: invalid range in character class at offset 4 in
/var/www/lowcarblivsstil.dk/public_html/wp-content/plugins/pinterest-pin-it-button/includes/simple_html_dom.php
on line
684
Warning
: Invalid argument supplied for foreach() in
/var/www/lowcarblivsstil.dk/public_html/wp-content/plugins/pinterest-pin-it-button/includes/simple_html_dom.php
on line
691
Warning
: preg_match_all() [
function.preg-match-all
]: Compilation failed: invalid range in character class at offset 4 in
/var/www/lowcarblivsstil.dk/public_html/wp-content/plugins/pinterest-pin-it-button/includes/simple_html_dom.php
on line
684
Warning
: Invalid argument supplied for foreach() in
/var/www/lowcarblivsstil.dk/public_html/wp-content/plugins/pinterest-pin-it-button/includes/simple_html_dom.php
on line
691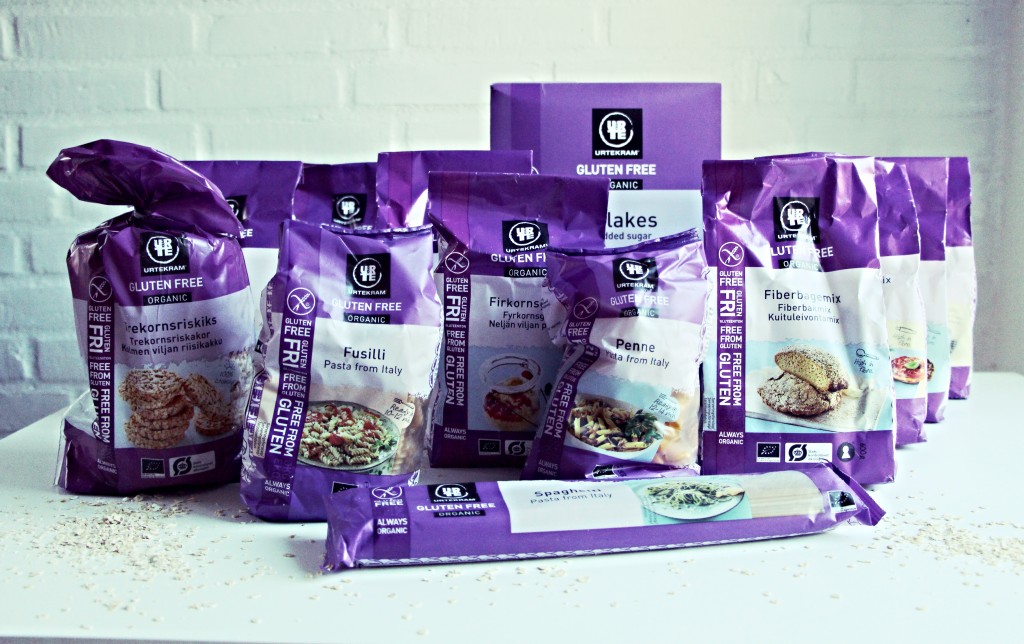 For nogle uger siden modtog jeg en pakke fra Urtekram, med produkter fra deres nye Glutenfrie serie, som jeg skulle teste. Du har muligvis allerede stødt på produkterne i butikkerne, de er nemlig emballeret i en ret så lækker lilla farve, der gør det nemt at genkende dem på hylderne. Ja ja, man er vel lidt en tøs for at gå op i den slags. ;)
Den nye økologiske og glutenfrie serie byder på følgende produkter:
Frugtmysli, C-Flakes, Grove Havreflager og Havregryn, Havremysli, Penne, Fusili, Spaghetti, Trekornsriskiks, Firkornsgrød, Havremel, Fiberbagemix, Mørk bagemix, Universalbagemix. Du kan læse mere om dem her.
Jeg har endnu ikke afprøvet alle produkterne. Jeg spiser jo kun kulhydrater fra grøntsager, nødder og mælkeprodukter i det daglige, så derfor måtte disse glutenfrie produkter indlemmes på mine kulhydratrige genopfyldningsdage. Og så var det jo ellers lidt af et slaraffenland for mig, at fylde på med kulhydrater, når der var så mange alternativer.. ;)
Bare fordi noget er glutenfri, gør det det jo ikke nødvendigvis til LCHF eller low carb. Så nu har vi slået det fast og du er advaret! ;) Dog hilser jeg disse nye produkter velkommen! Det er altså ret så kærkomment, at der nu findes glutenfrie alternativer til sarte maver og folk med glutenallergi.
Men samtidig må jeg lige komme med et lille apropos.. Udtrykket glutenfri er efterhånden blevet lidt af et buzzword i "sundhedskulturen", som bruges i flæng sammen med andre såkaldte sundhedsprædikater såsom proteinrig, low carb eller mejerifri, som om dette i sig selv skulle have en sundhedsværdi. Derfor kan man hurtigt som forbruger – i god tro – komme til at spise lidt for meget. Så det er altså lige værd at være opmærksom på. Kan I huske, hvordan man spiste løs af såkaldte "fedtfrie produkter" i 90'erne, for så senere at blive opmærksom på, at disse i stedet var loadet med sukker? Altså bare lige for at sætte det på spidsen.. ;)
Gluten er et protein, der findes i de mest gængse kornsorter som hvede og rug. Det er glutenproteinet, der sikrer at brødet hæver og gør det let og luftigt. Og nogle mennesker reagerer på gluten – andre gør ikke. Glutenfrie produkter er derfor et supergodt alternativ til folk med glutenallergi, men heldigvis er det jo langt fra de fleste, der døjer disse gener. :)
Jeg har som sagt afprøvet et par af produkterne, og alle "pasta typerne" (penne, fusili og spaghetti) er prøvesmagt og godkendt. De smager fuldstændig ligesom almindelig pasta, som jeg husker det. Det var ret nærliggende at afprøve disse, da madvalget ofte falder på pasta med kødsovs, når jeg passer mine niecer og nevøer. Min kødsovs efterspørger de ofte, og jeg er ret sikker på, at det skyldes at der er bacon i min udgave.. ;)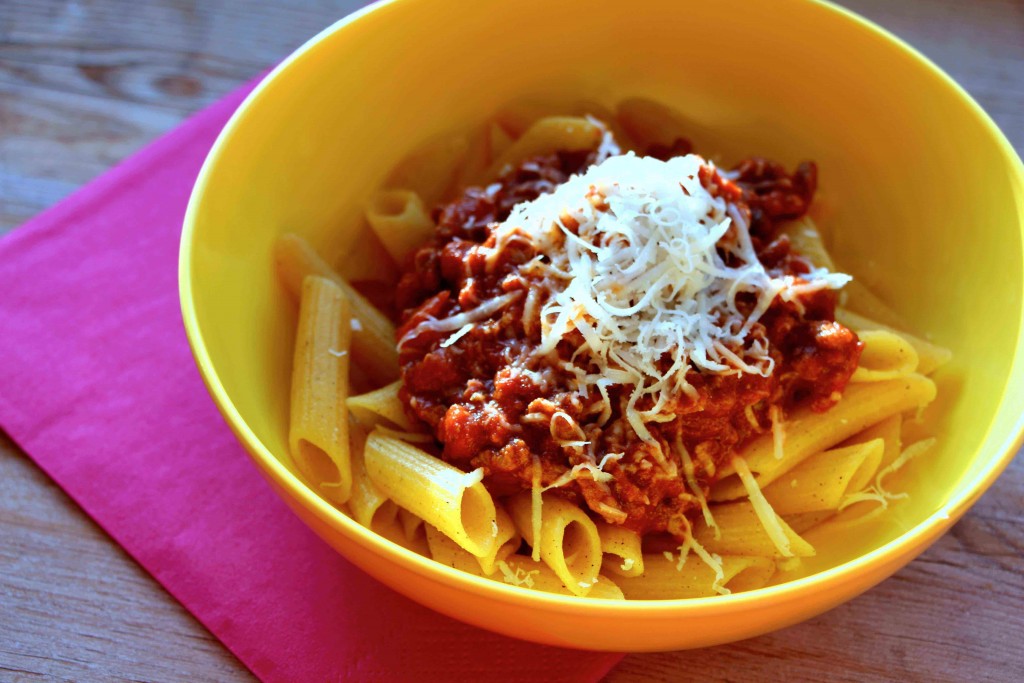 Jeg har desuden testet firkornsgrøden Jeg er jo kæmpe fan af grød, hvilket også har været en af de ting jeg har savnet med på LCHF. Kokosgrød eller chiagrød er bare ikke helt det samme. Og især havregrød er smagen er barndom. :) Og denne glutenfrie version var også lækker. :)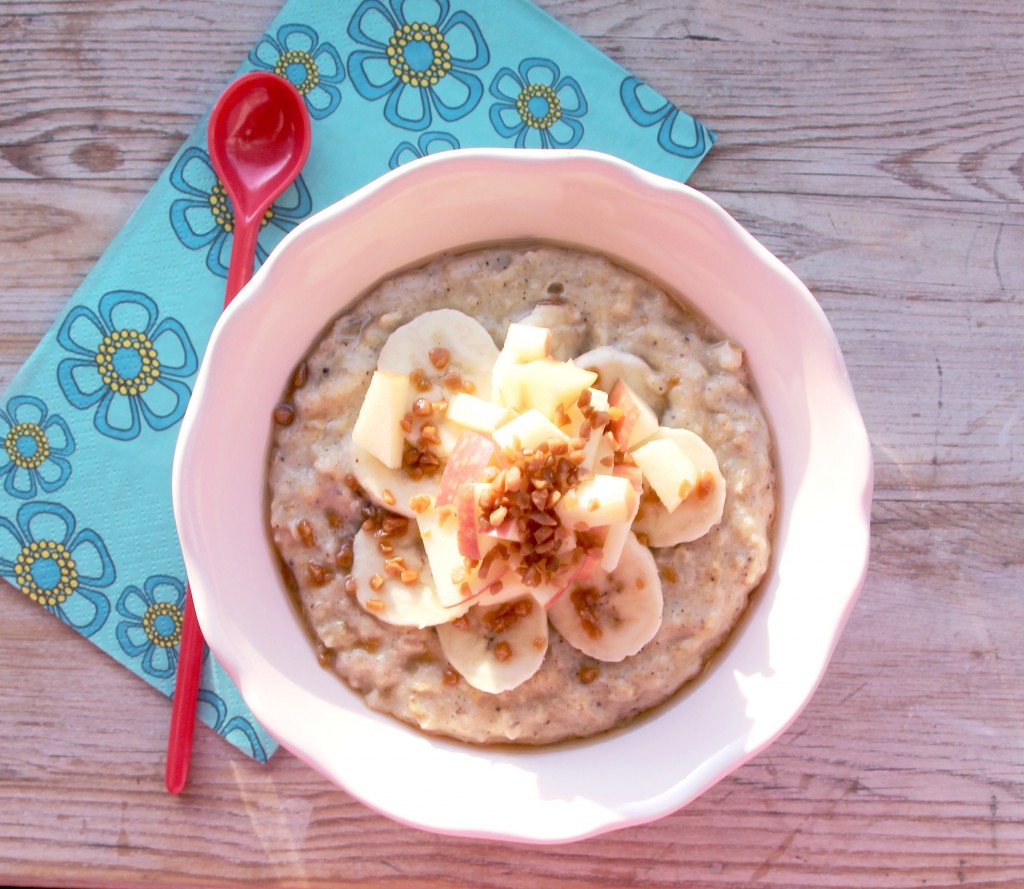 Dernæst afprøvede jeg den mørke bagemix. Jeg synes smagen var vildt lækker og at brødet havde en dejlig skorpe, men derudover var jeg lidt skuffet. Mine boller var nemlig ret klæge indeni, så jeg endte med at skære dem over og bage dem igen. Jeg ved ikke om det var fordi jeg havde kommet to revne gulerødder i dejen, at de var lidt sære i konsistensen? Jeg vil i hvert fald forsøge at bage dem igen en anden gang.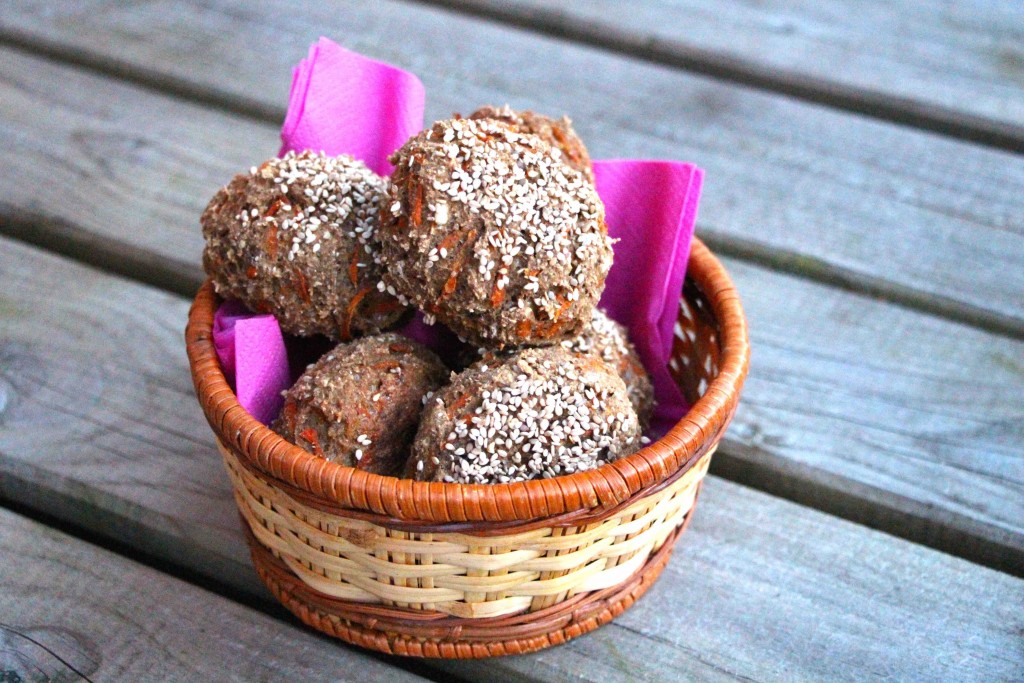 C-flakes'ene smager også udmærket. De er jo ikke sødet og indeholder noget stort set ikke andet end majsmel, så de er derfor ret så neutrale i smagen. Så de er ikke en kæmpe smagsoplevelse i sig selv, men kombineret med lidt frugt ovenpå yoghurt er de rent så gode. Skønt med lidt knas. :)
Det sidste produkt jeg endnu har afprøvet er frugtmüslien, der bl.a. indeholder solsikkekerner, rosiner, ristede kokosflager og majsflakes. Her var jeg ikke helt oppe og ringe, da jeg synes der manglede lidt knas fra eksempelvis nødder. I min optik må en müsli i hvert fald godt indeholde lidt bid. Men igen, det er jo selvfølgelig en smagssag. :) Har endnu ikke smagt havremüslien, men har dog en idé om, at det falder mere i min smag.. ;)
For mig at se, udmærker produkterne sig yderligere af, at de ikke alene er økologiske, men også er fri for tilsat sukker eller lign. Og efter et nærblik på produktbeskrivelserne og næringsindholdet kunne jeg se, at de i stedet er sødet med carobpulver, rosiner eller andre naturlige ingredienser. Og det er jeg pænt pjattet med. Om man så selv har lyst til at tilsætte noget, er jo derfor op til en selv.
NB! Jeg har modtaget disse produkter fra Urtekram for at teste dem. Ord, indhold og billeder er mine og står ene og alene for min regning. :)